Before you design (or pay someone else to design) your logo, you should first consider what type of logo you need.
Deciding on a logo type should be one of your very first steps in developing a visual identity.
It's only after you decide which logo type will work best for your company, that you should then create the logo, color scheme, fonts and other details that will represent your brand.
Download your FREE brand checklist here: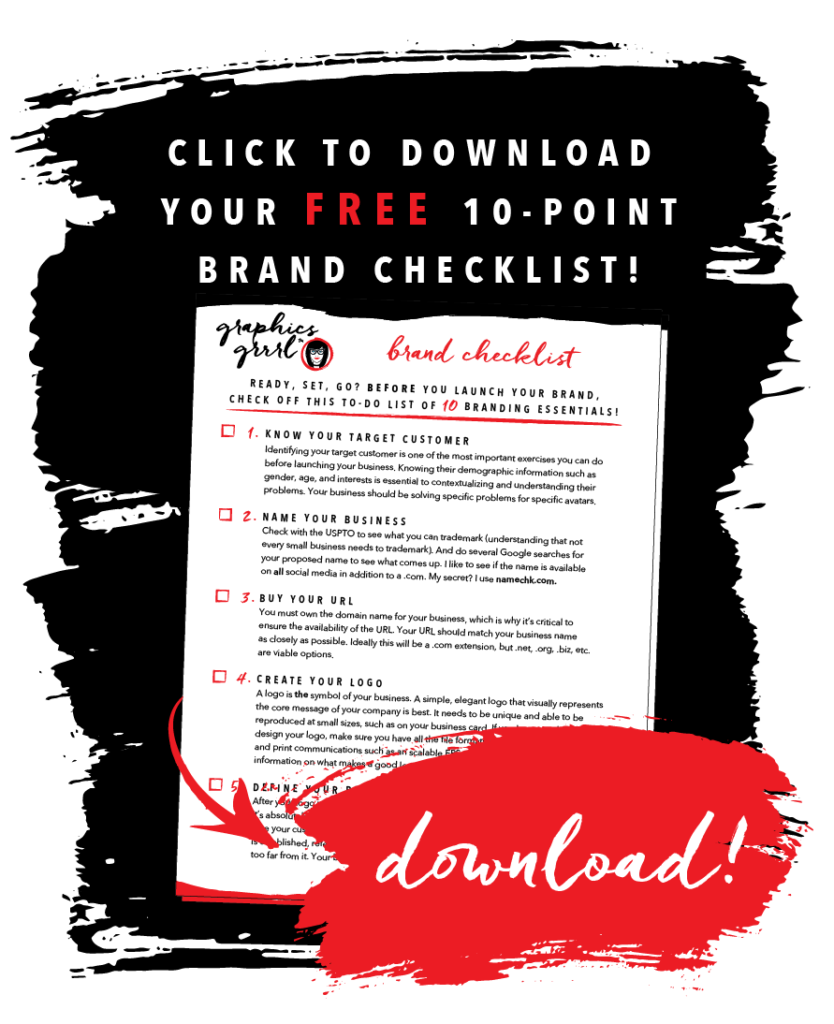 Each logo type has their own unique strengths and weaknesses, so keep this in mind: form follows function. As you review each logo type below, think about how it will be used and where it will appear so you're sure to have a logo "with legs" that can represent you in a myriad of mediums: be it online, in social media, in print collateral, or on signage, apparel, packaging, etc.!