these are a few of
my favorite things!
YOU NEED DIFFERENT TOOLS
FOR DIFFERENT JOBS AND
YOU'RE ONLY AS GOOD
AS YOUR TOOLS!

LISTED BELOW ARE SOME OF
THE TOOLS I USE AS A
SUCCESSFUL GRAPHIC DESIGNER
AND ONLINE ENTREPRENEUR.

BE SURE TO CHECK BACK OFTEN
AS I CONTINUALLY UPDATE
MY TOOLKIT!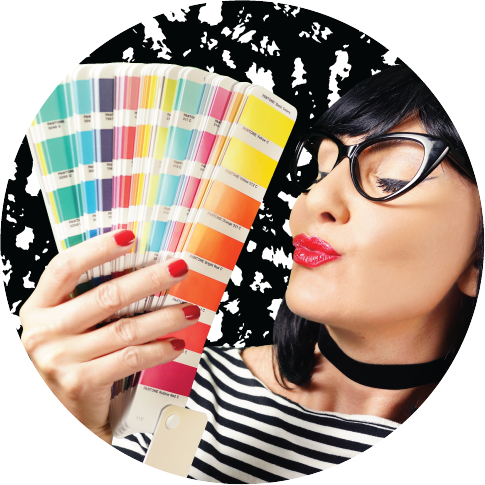 tools of the trade!
products I use:
I only recommend products and services that I personally use or have vetted out. If you click on the affiliate links below and buy within 24 hours, you'll be helping me keep this free site going—in a way that doesn't cost you anything! Thank you so much for your support.
Click on a category below or scroll to see all products listed for each:
website hosting | hardware | software | stock art | fonts | art supplies | office supplies
website hosting

HostGator
Throughout the years of designing websites for freelance clients, I've worked with a lot of different hosting companies and I now choose HostGator. I've had awful experiences like not being able to use my domain email with some other hosting companies and my experience with HostGator has been nothing short of wonderful! They have immediate chat tech support, can host any kind of site you have (WordPress, HTML, you can even point to SquareSpace), and offer different packages depending on your needs. I went with their "Baby" program to host multiple domains—why pay more for hosting when you're ready to start another website?
hardware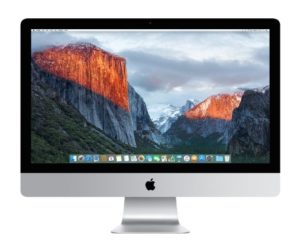 27" Retina 5K iMac Workstation

Like most designers, I work on a Mac, but you don't have to. I've worked on a PC at many companies and one day wouldn't mind getting one built for video editing. But I do love the sound and color quality of the huge 27" monitor on my iMac and would highly recommend getting one if you can!

iPhone 6s

I have an iPhone 6s and plan to stick with iOS in the future. I love that it is 4K, can take slow motion video of my cat drinking from the faucet (epic!) and the ability to capture panoramic imagery–allowing me to photograph a beautiful vista or an entire aisle in a store for shelf studies.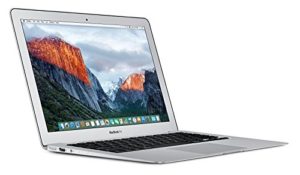 13" MacBook Air

I have the 13" MacBook Air because I wanted a lightweight laptop for when I travel for press checks or go meet with clients.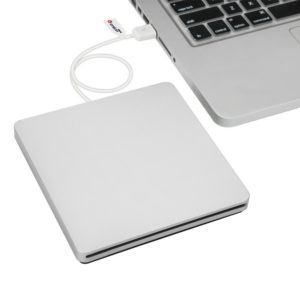 External DVD drive

I know, what's a CD or DVD, right? Well, some movies and data are actually stored on DVD and I like having this handy device that plugs into my computer or laptop which allows me to play  them!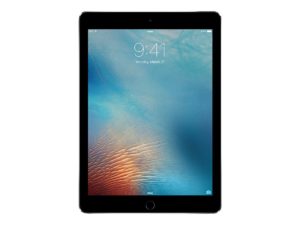 iPad Pro (9.7-inch)
I use my ipad when recording my videos so I can get positioned correctly since my camera does not have a flip out screen that can be seen from the front. No worries–I just use the Sony app to see exactly what my camera sees!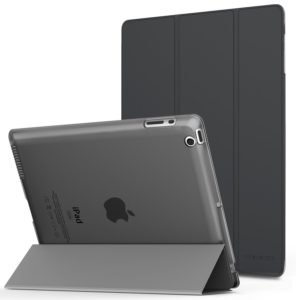 iPad Case

I love the artistic and ultra slim 'smart-shell' cover cases that are magnetic and just snap on to sleep your iPad or prop it upright for your viewing pleasure!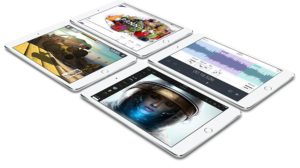 iPad Mini 4

I use this for traveling and on my DJI drone! It operates as the drone's screen, allowing you to work the controls right from its interface.
iPad Mini 4 Case

I love the artistic and ultra slim 'smart-shell' cover cases that are magnetic and just snap on to sleep your iPad Mini or prop it upright for your viewing pleasure!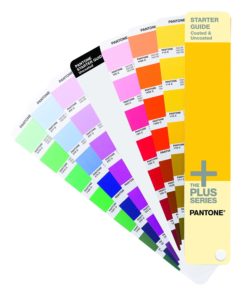 Pantone Starter Guide

When I worked in corporate, I ordered the complete Pantone reference library in the display case which costs over a thousand dollars! A more affordable option is this guide from Amazon (pictured above) which includes a good selection of coated and uncoated PMS colors.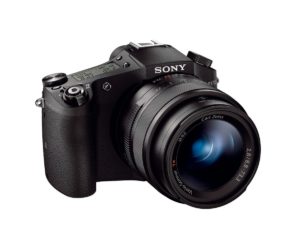 Sony DSC-RX10M II Cyber-shot Digital Still/Video Camera
This is the camera I use to record my videos! I love that it can record 4K 60fps video AND has an external microphone plug-in. Most of the nicer cameras I saw did not have a plug-in for audio. I bought a $20 lavaliere mic and plugged it right in and get great quality video and audio without having to sync it up later in editing!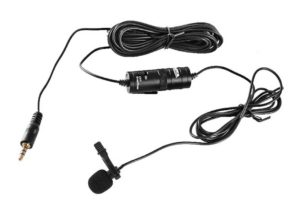 Lavalier Microphone
I've plugged in this $20 lavalier microphone into my mac to record my audio blogs and into my camera when recording my videos. Perfect clear sound every time!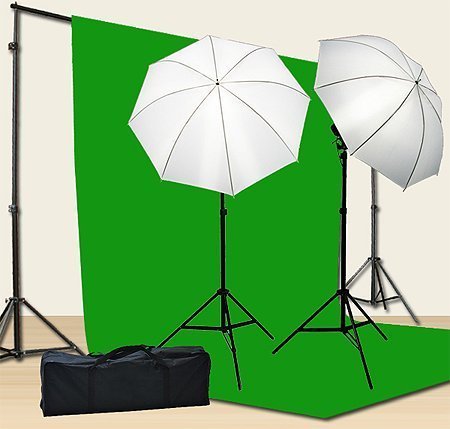 Green Screen Lighting Kit
This all-in-one kit gives you an 8'x10′ backdrop support stand, a stand carrying case, green screen, two umbrellas and lightstands, and two really nice wattage bulbs that perfectly illuminate the subject (in this case, me!) I position the umbrellas to the left and right of my camera with ring light.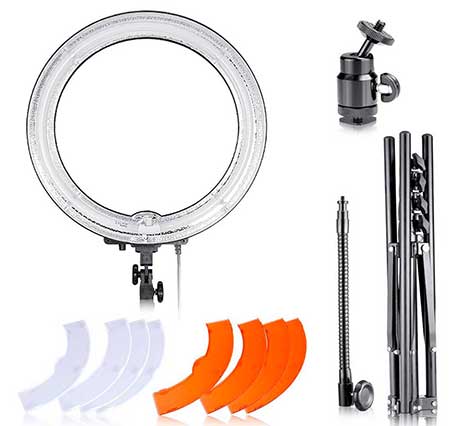 Ring Light
If you're wondering how I have a little shine in my eye in my videos, it's not because of my sparkling personality! I use the Neewer brand dimmable 18″ diameter ring light. It comes with a portable case and both a white and orange filter, in case you want a warmer tone to your light.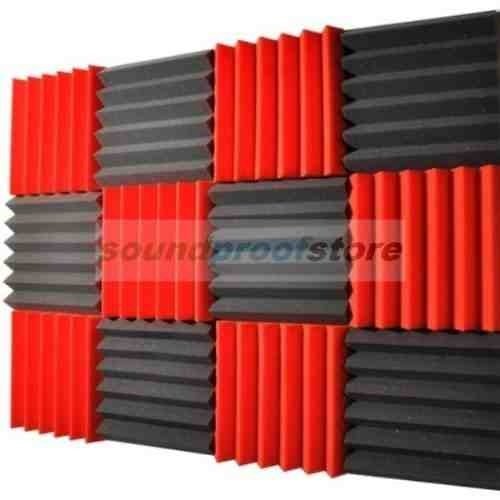 Soundproofing Foam Tiles
I've also recently added a little soundproofing to my office for when I shoot my videos. These foam tiles really work and the fact that they happen to be my brand colors just adds to the ambience!
software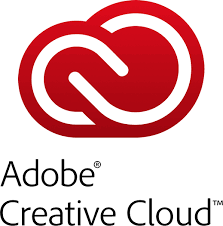 Adobe Creative Cloud
You cannot create graphics without some type of software program. Through this link you can get a FREE 30-day trial of Creative Cloud with access to ALL of Adobe's software, so you have the programs to follow along with my tutorials. And best of all, Adobe's programs are subscription-based, so now what used to cost thousands of dollars starts at only $9.99/month!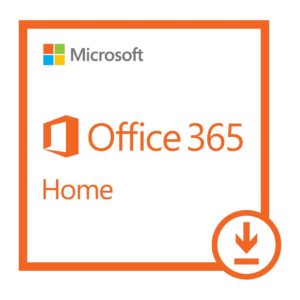 Microsoft Office 365

I understand there's Google docs, but Microsoft is the golden standard that has been used in every company or school I've worked for. Office 365 is an affordable way to get this essential software for any kind of business: from Excel spreadsheets to Word documents to PowerPoint presentations, so I would be personally lost without it—and I didn't even mention Outlook email!
stock art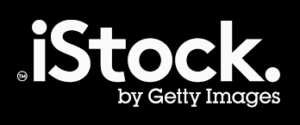 istock
Thinkstock is my go-to for stock imagery, allowing me to download up to 25 images a day with my subscription to premium, royalty-free photos, vectors and illustrations selected from Getty Images and iStock. I especially appreciate their streamlined search functionality which allows me to find work by the same photographer or find similar images—great time saver! They also offer free weekly downloads when you join iStock.
fonts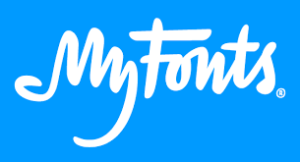 My Fonts
This is my go-to site for fonts because of the sheer diversity of style and talent of their many font designers. In addition to purchasing countless full-family fonts over the years, I've used their "what the font?" feature to find the name of any font I didn't immediately recognize. (It's happens. Rare, but it happens. Kidding! While I do know A LOT of fonts, with new fonts coming out all the time, no one can know every font!) So I just upload a screen capture of a logo, for example, define the letters for it, and watch in amazement as it nails it pretty much every time!
art supplies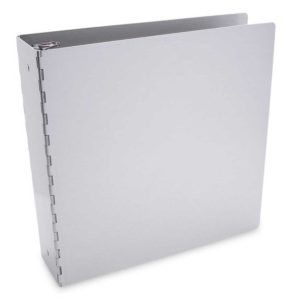 Portfolios

These are my favorite binders from Pina Zangaro that I use for portfolios that I'm showing in this picture.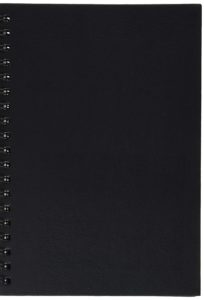 Sketch books

Canson has some of the most durable sketch books I've ever used.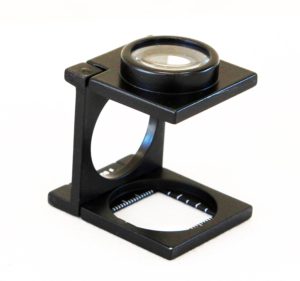 Printing loupe

It's good to have your own loupe to see the dots on press, but if not, your printer should have one.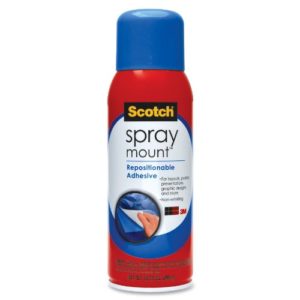 spray mount
You can adhere pages together without the mess of glue. Spray adhesive will last longer than glue sticks and allow you to reposition the pages if it's not perfect the first time!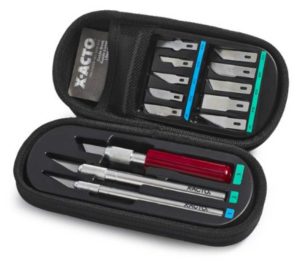 X-Acto knife and blades
These small blades and knife that fits as comfortable as a pen in your hand will allow you to make precise cuts that just won't "cut it" on a paper cutter!

metal ruler
I highly recommend a metal ruler with a cork backing that helps the ruler not to slip out of position.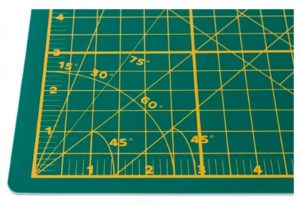 self-healing mat
An essential for protecting your tables: you must use a mat when cutting your project out with an X-Acto knife!
office supplies
Filing System